..to the Hobbyist Postcards site. We aim to offer useful links and information about the postcard collecting hobby as well as affordable advertising for postcard collectors, dealers and postcard fair organisers.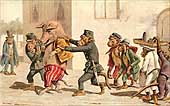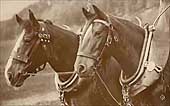 Postcard collecting is a fascinating pastime that caters for a huge array of interests from local history to sport, railways, shipping, military subjects, art... the list is endless postcards cover almost every location and subject imagineable for the past 100 years or so.
An introduction to postcard collecting
PTA - Postcard Information Pages



POSTCARDS WANTED
Warrington & District - Alan Tonge

POSTCARD DEALERS
Days Past
Magpie Cards
Millcats Postcards
Clive Baker - UK Old Postcards
Vintage Postcards & Sports Memorabilia

POSTCARD ACCESSORIES
Rob Roy Albums
Days Past

REFERENCE GUIDES
Discover the Secrets of the Daily Mail Official War Postcards




All postcard clubs welcome new members or casual visitors and will often be able to offer friendly advice to novice collectors. Clubs usually meet on a monthly basis and many organise annual postcard fairs. The Postcard Traders Association pages (www.postcard.co.uk) offer a large list of postcard clubs & societies as does the Reflections Picture Postcard Annual, rather than copy these listings we offer links to the sources below

North Wales
Wirral
Ellesmere Port & Chester

A comprehensive list of UK postcard clubs and societies is available in Picture Postcard Annual published by Reflections of a Bygone Age.
Clubs are also listed on the Postcard Traders Association's..
Postcard Information Pages


Postcard Fairs are an excellent introduction to the hobby - simply get along to an event and take a look at the vast array of subjects and areas on offer.

Nottingham Postcard Fair
Reflections of a Bygone Age
Anne Scott Fairs
South West England Venues
YORK POSTCARD EXPO
Annual Spring Event at York Racecourse
Great Southern Postcard & Paper Fairs
Events at Tolworth, Surrey
PTA Postcard Pages - Fairs


Events organised by PTA members & Collectors Clubs


Picture Postcard Show - BIPEX


The largest UK annual Postcard Fair - an international event


Picture Postcard Monthly


Available by subscription Picture Postcard Monthly Magazine includes list of forthcoming specialist postcard fairs in each issue.


Hobbyist also aims to provide postcard collectors, postcard clubs and postcard dealers with a range of advertising solutions from a low cost 'Hobbyist' page to a complete website. Advertise for your postcard wants, surplus postcards for sale or exchange.


Fully linked into the Hobbyist website and with your own web address

YOUR OWN WEB PAGE from as little as £20 per year!
Hobbyist Advertising